An incomparable combination of history, modernity, and natural beauty are why people refer to this state as "Sweet Home Alabama". While pre-Civil War era homes line Huntsville, Alabama's state capital Montgomery is home to both the First White House of the Confederacy and more contemporary state government buildings. Outside of the big cities, you can find wooded hills perfect for hiking and deep caves perfect for spelunking. You'll also enjoy white-sand beaches along the Gulf Coast, as well as plentiful lakes and rivers in the interior of the state.
#1 Birmingham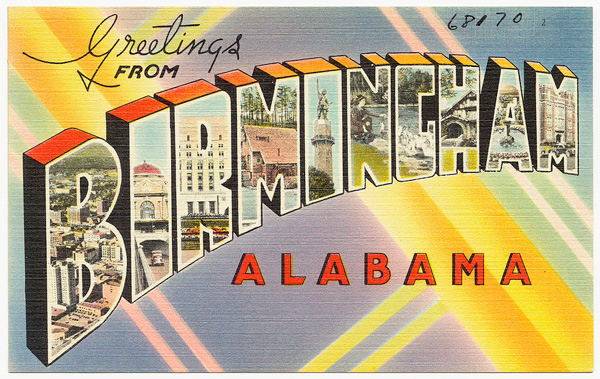 Birmingham exploded nearly overnight; quickly evolving from a steel-making center to becoming the state's largest city. As the center of finance, medicine, culture, music, and heritage, it's no wonder people call it "The Magic City".
From museums to historic landmarks, there is plenty to do in Birmingham to keep you busy and excited. A few of the must-haves on your to do include the Barber Vintage Motorsports Museum, the Birmingham Museum of Arts, the Civil Rights Institute, McWane Science Center, Vulcan Park, and, of course, the Birmingham Zoo.
#2 Gulf Shores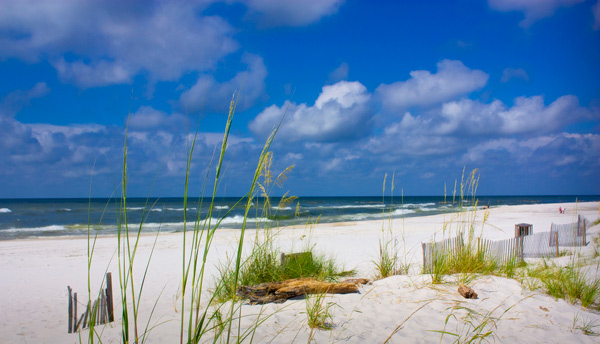 Looking for the perfect combination of adventure and relaxation? Alabama's Gulf Shores is the spot for you. With gorgeous white-sand beaches, championship golf, endless nature trails, Gulf Shores needs to be your next weekend getaway. For years, it was considered a hidden treasure in the U.S., but families have begun to discover just how much these 32 miles of soft sand beaches have to offer. Beside hanging out on the beach with the seagulls and sun, you can also go deep-sea fishing, visit Fort Morgan, and eat as much seafood as your stomach can hold
#3 U.S. Space and Rocket Center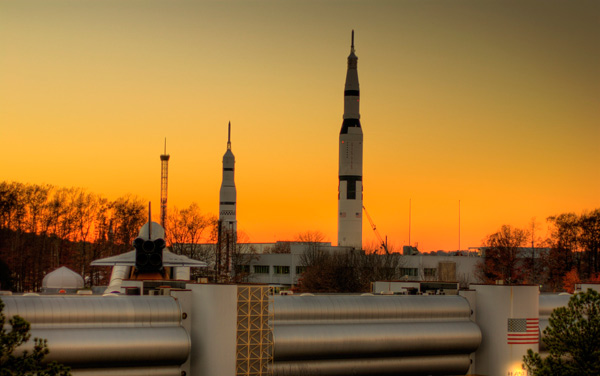 You can't visit Alabama without taking a trip to outer space. Located in Huntsville, the US Space and Rocket Center is one of only three places in the world where you can see an authentic Saturn V moon rocket. You'll also get to journey through the development of the Space Shuttle program, the International Space Station and discover NASA's recent innovations. You can also enjoy space simulators, artifacts, interactive exhibits, a full-dome IMAX theatre, and the world's largest collection of rockets and space memorabilia.
#4 USS Alabama Battleship Memorial Park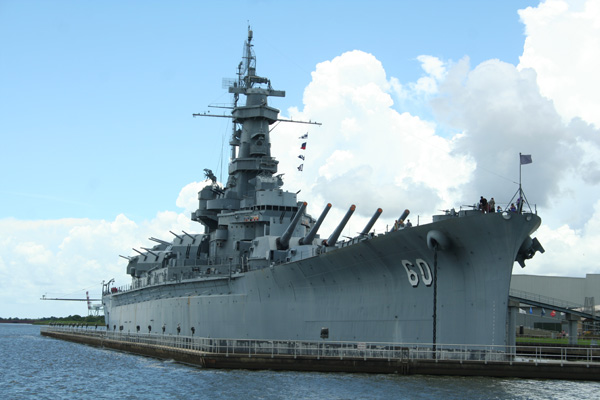 While you're taking a stroll through history, be sure to make a stop at USS Alabama Battleship Memorial Park, where you'll set sail on one of the most important battleships of World War II. USS Alabama (or "Mighty A") was the recipient of nine WWII Battle Stars, was a key figure in both the Atlantic and the Pacific front, and fought in important locations such as Okinawa, the Gilbert Islands, and Leyte.
The tour of the ship will take you through the mess hall, the jail, sick ward, and down into the engine. You'll also get to tour the USS Drum submarine, which led 13 war patrols, was awarded 12 campaign stars, and sank 15 Japanese ships. The park also features aircrafts, boats, tanks, and helicopters.
#5 Sloss Furnaces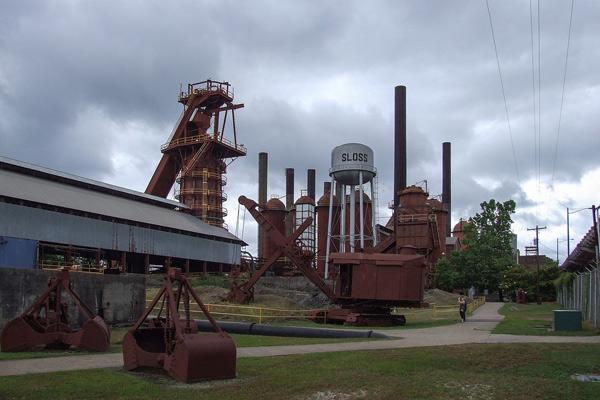 This National Historic Landmark is the only facility of its kind in the world. For more than 90 years, Sloss Furnaces produced pig iron. It no long spews or tints the sky red, but its still one of the more interesting places in the state. Up until 1971, the boilers and hot blast stoves churned limestone, coke and iron ore. Nowadays, the site is run as a cultural center with concerts, a museum, workshops, and an annual festival.
Beware of ghosts when you visit. Sloss Furnaces is named one of the top 100 paranormal places in the world.
#6 Mobile Mardi Gras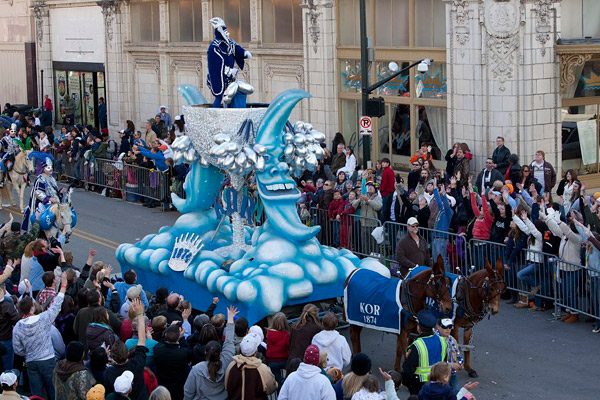 Did you know that the Mardi Gras celebration in the United States actually started in Mobile? The annual carnival celebration first started in 1703, before New Orleans was even founded. Although New Orleans' is more well-known, Mobile still has the oldest and one of the largest celebration, which is multi-weeks long and considered a school holiday.
Join the millions of revelers that visit downtown Mobile and the surrounding areas each year for weeks of family friendly celebrations including majestic parades of extravagant floats, flying Moon Pies, parties, masked balls, and, of course, beads.
#7 Talladega Superspeedway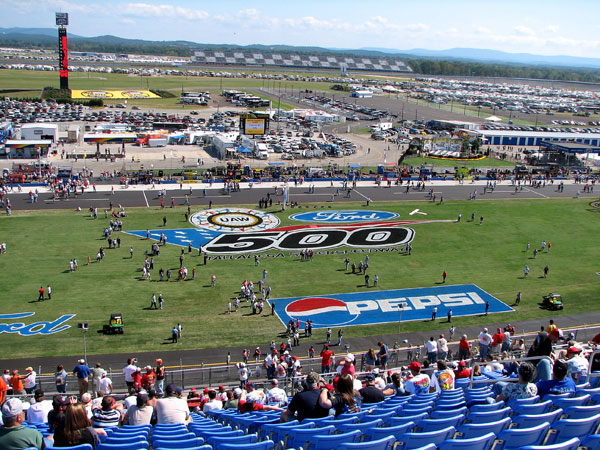 Even if you're not a huge NASCAR fan, Talladega Superspeedway is something you need to experience at least once in your lifetime. It's the biggest and fastest track in NASCAR. Along with the world-class racing, the social atmosphere is unbeatable. It's known as the Party Capital of NASCAR for a reason. The Friday night before the big race has a Mardi Gras-esque quality where you can rub elbows with drivers. On Saturday night, you can attend concerts featuring top artists.
One thing that makes Talladega fun (besides the Party Patio) is the camping. You can park your RV or pitch your tent on the infield, tent camp outside, and even camp for free.
#8 Ave Maria Grotto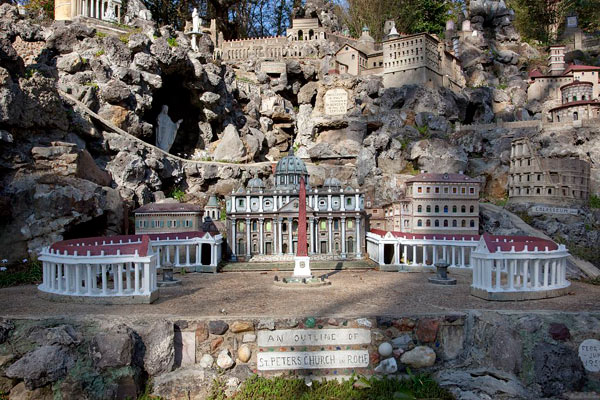 On the grounds of Alabama's only Benedictine Abbey are more than 125 miniature reproductions of famous shrines, churches, and buildings.Visitors from all over the world travel to the Ave Maria Grotto in Cullmann, Alabama, for a truly unique experience. Known as "Jerusalem in Miniature", the tiny Grotto began as a hobby of Brother Joseph Zoettl of St. Bernard Abbey in 1932. To pass time, Brother Joseph would build mini replica structures out of cement and random junk such as marbles, seashells, birdcages, broken plates, toilet tanks, and more.
#9 Little River Canyon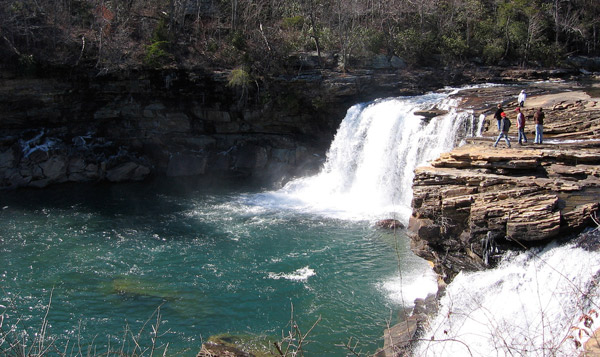 If you love the outdoors, Little River Canyon and Lookout Mountain, located in the northeast corner of Alabama. The Little River itself is unique due to the fact that it flows for the majority of its length along the top of Lookout Mountain. If you're in the Birmingham area, a trip up here is a must for the amazing scenery alone. If you're looking for something more recreational, you can hike, whitewater raft, climb, golf and more.
#10 Civil Rights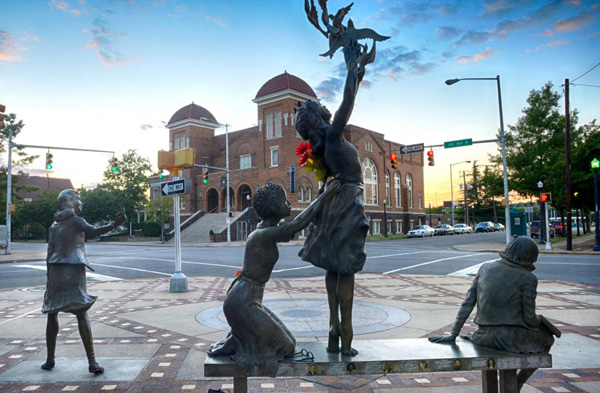 Alabama was the heart of the Civil Rights Movement in the 1950s and '60s, a mark of both triumph and tragedy in U.S. history. The Civil Rights District, the location of many violent struggles, includes the Civil Rights Institute, Kelly Ingram Park, and Sixteenth Street Baptist Church. You can retrace the steps of the Movement on the Selma to Montgomery National Historic Trail that commemorates the route of the 1965 Voting Rights March. The 54-mile trail begins at the Brown Chapel AME Church in Selma and crosses the Edmund Pettus Bridge. In Birmingham, you'll find the Rosa Parks Library and Musueum