For centuries, Missouri has been an important epicenter for pioneers and explorers for centuries. As Lewis and Clark learned long ago when they started their expedition, the Show-Me State has much for visitors to discover. Between two cities rich with culture, art, and history lies a state rich with lakes, rivers and rolling hills.
#1 Saint Louis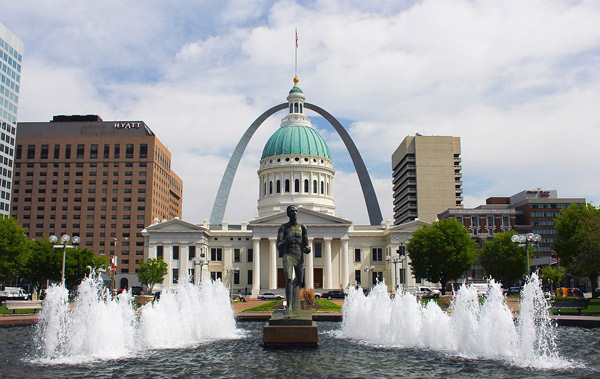 The Gateway to the West began as a hotspot for pioneers to stop to load up on supplies, guns, blankets, saddles and anything else they needed before heading west. Nestled on the junction of the Mississippi and Missouri Rivers, St. Louis rapidly became a diverse and burgeoning marketplace. Since hosting the World's Fair in 1904, the city has remained a global destination for art, history, and science.
One of the best features of St. Louis is its affordability. With many free attractions, you can have the time of your life without breaking your budget. Head to Forest Park and hit up the St. Louis Zoo (voted the #1 zoo in the US in 2017), St. Louis Art Museum, Missouri History Museum, and the Muny amphitheatre, all with free admission, before heading down to the Anheuser-Busch Brewery for a free tour. Visit the Hill for authentic Italian cuisine before stopping at the Delmar Loop for shopping, music, and nightlife.
Last but not least, you can't go to St. Louis without going up in the Arch…
#2 The Arch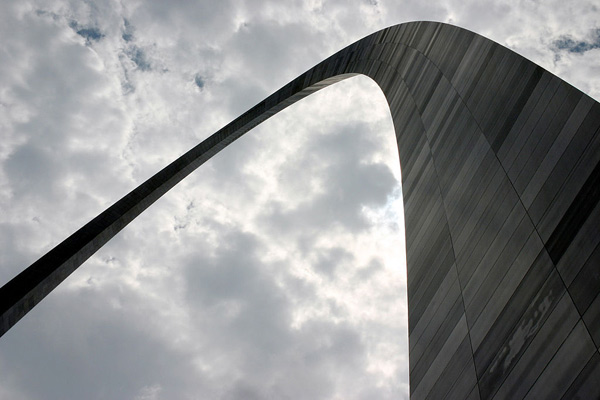 One of the most iconic landmarks in the world, The Gateway Arch is the visually manifestation of St' Louis' nickname "Gateway to the West". For an incredible view of both Missouri and Illinois, visitors can take an elevator 625 feet up to a viewing platform at the very top. Located in Jefferson National Expansion Memorial Park, visitors can also treat themselves to the Museum of Western Expansion underneath the Arch.
#3 Kansas City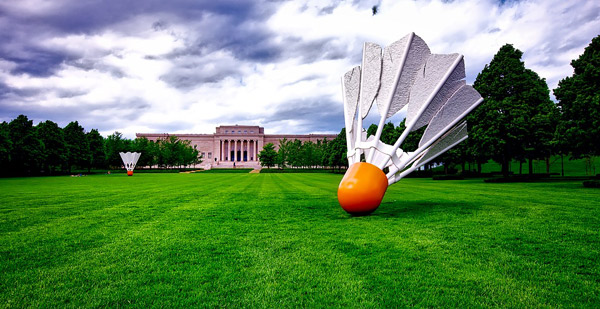 Kansas City is anything but a flyover city. With a booming start-up community, unbeatable art scenes, and a tradition of winning, KC is the place to be for business, culture, and sports. A weekend is definitely not enough to take in all that the city has to offer. There is just not enough time to visit the Liberty Memorial Tower at the WW1 museum, the nationally acclaimed Nelson-Atkins Museum of Art, the historic Jazz district, the Plaza, the Power and Light District, the River Market and everywhere in between.
Depending on the time of the year, you can take in a football game at the loudest stadium in the NFL, see the Royals play in one of the most unique baseball stadiums, or catch one of the many NCAA tournaments that take place each season.
#4 Branson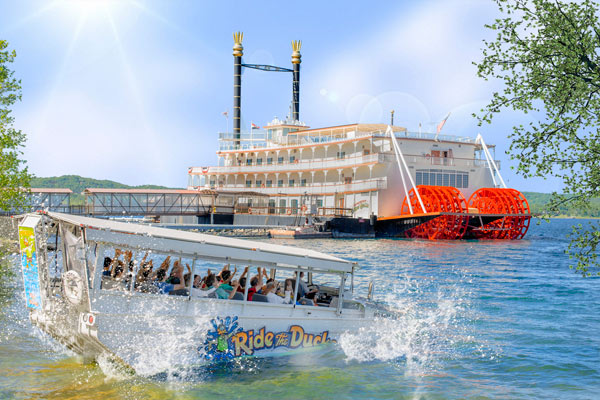 Branson is lovingly called the "The Las Vegas of the Midwest." That's not too far off if you picture a more family friendly and G-rated Sin City (minus the sin). Basically less gambling and more miniature golf courses. So, what drives the Branson-Vegas connection? First, the shows. In nearly 50 theaters, you can catch a bunch of great acts such as the Dolly Parton's Dixie Stampede and at least one Elvis impersonator. There's also "The Strip." It's very similar to the one in Las Vegas, if you replace the Bellagio with a replica of the Titanic and the Caesar's Palace with a wax museum. What Las Vegas can't compete with Branson on is its scenic, outdoor fun. You'll find ample camping and hiking, along with great fishing and boating on Lake Taneycomo and Table Rock Lake.
#5 Enjoy One Sip at a Time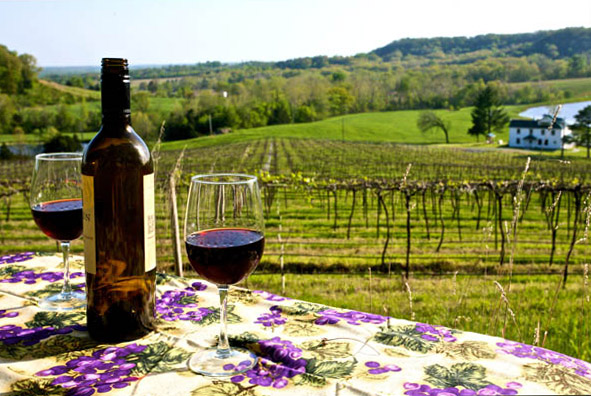 Without the plaudits of Napa Valley or Southern France, Missouri boasts one of the more underappreciated wine countries. The combination of hilly landscapes and rivers gives the region the unique ability to create incredible wine. Missouri has more than 130 wineries, so it would take you a while to visit each one.
If wine isn't your thing, don't worry. You won't go thirsty is Missouri. With beer giant Anheuser-Busch headquartered in St. Louis and Boulevard Brewing Company in Kansas City and countless craft breweries littered in between, Missouri obviously takes pride in its beer. Even if you're not in STL or KC, you're probably still within a stone's throw from a microbrewery.
#6 Mark Twain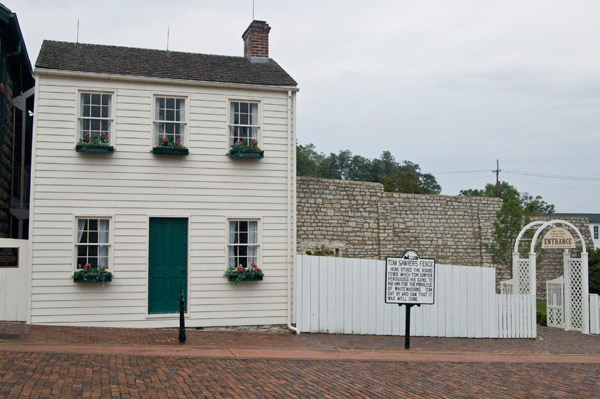 If you're traveling through northeast Missouri, stop in Hannibal to learn about the life of one of literature's most prolific authors, Mark Twain. Visit Twain's childhood home, built in 1843, and learn about his roots with a tour of eight museum buildings, which contain first editions of his books, photographs, manuscripts and the desk where Tom Sawyer was brought to life. Then, walk the footsteps of Tom and Huck through the very cave immortalized in The Adventures of Tom Sawyer.
If you're a diehard Twain fan, head south to the Mark Twain National Forest. The forest offers more than 750 miles of hiking and camping, and more than 350 miles for floating and canoeing.
#7 I-70 Baseball Rivalry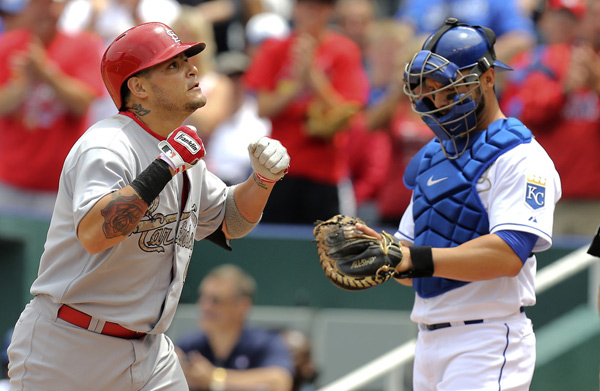 No matter which side of the state you're on, you can't go wrong with baseball. On the east side, you have baseball heaven. St. Louis is home to the "best fans in baseball" and one of the most successful franchises in baseball history. The city is truly a baseball town, with nearly every game selling out and the surround area turning into a huge block party every home game. Be sure to hit up Ballpark Village before and after the game for food, drinks, sports and live music.
The resurgence of the Kansas City Royals in recent years has reignited the fanbase. Due to playing in one of smallest markets among all MLB metropolitans, it feels like the entire city comes alive with each home game. Kansas City also boasts rich baseball traditions with the beautiful Negro Leagues Baseball Museum, which is a must-visit for any baseball fan.
When these two teams meet, expect fireworks. Just ask any fan about the 1985 World Series and see for yourself.
#8 Amusement Parks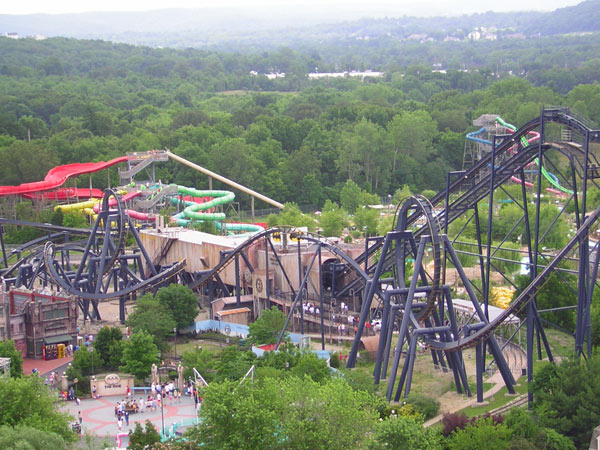 There's plenty to do for the thrill seekers with families. With three major roller coaster parks, Missouri is built for amusement. Six Flags St. Louis features more than 50 rides, a 12-acre water park, and multiple themed sections ranging from DC Comics superheroes to Looney Tunes. Travel back in time to frontier life when you visit Silver Dollar City in Branson. With roller coasters, water rides, and themed crafts, Silver Dollar City is one of the biggest attractions in southwest Missouri. Similar to Six Flags, your ticket to Worlds of Fun also gives you admission to a waterpark. If you're traveling with little ones, they'll love Planet Snoopy, a miniature park themed after the Peanuts comic strip.
#9 Lake of the Ozarks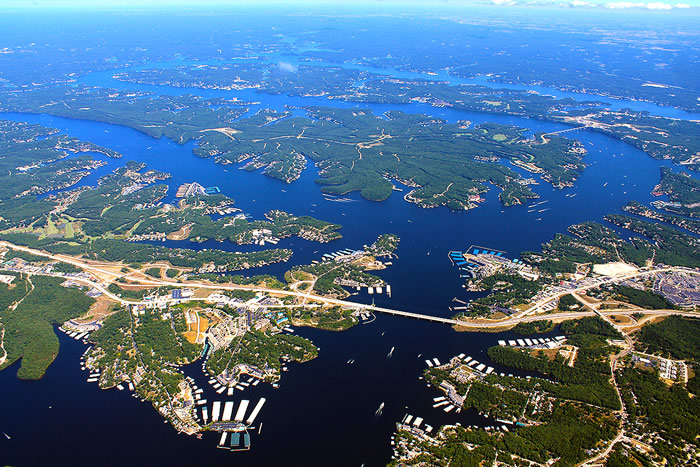 A summer isn't complete without a trip to the Lake of the Ozarks in south central Missouri. With 1,150 miles of shoreline, Missouri's largest lake has more coastline than California. Enjoy a picturesque sunset with your family or let loose in party cove with your friends. More than 50 marinas make getting out on the water simple. Whether you seek a state park or water park, mini golf or championship golf, rustic resorts or campground cottages, the Lake of the Ozarks has what you need.
#10 Meramec Caverns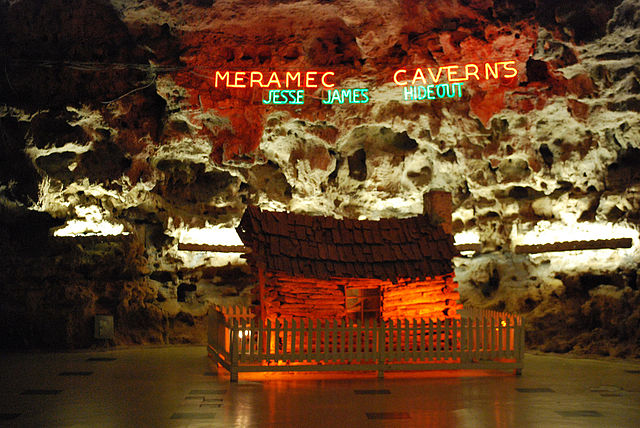 Trekking down old Route 66? Don't forget to stop at Meramec Caverns (you won't miss the signs). Out of the more than 6,000 caves in Missouri, Meramec Caverns is the largest commercial cave at 4.6 miles. Along with exploring the cave's natural beauty, you can also take a canoe or zip-line ride.
Located in a small town outside of St. Louis, there is plenty to do in the area to make the stop worthwhile. One of the interesting draws of the caverns is its connection to outlaw Jesse James. The caverns have long been rumored to have been used as a hideout for James and his gang. Down the road from the caves, you can visit the Jesse James Wax Museum.