Minnesota is more than swimming in lakes and fishing on ice. While it may seem like its geography is more lake than land, Minnesota is filled to the brim with a booming art scene, year-round outdoor culture, and some of the friendliest people you can meet. The Twin Cities of Minneapolis and St. Paul offer a small town feel in a big city package, as the rest of the state deliver perfect opportunities to truly unite with nature.
#1 Minneapolis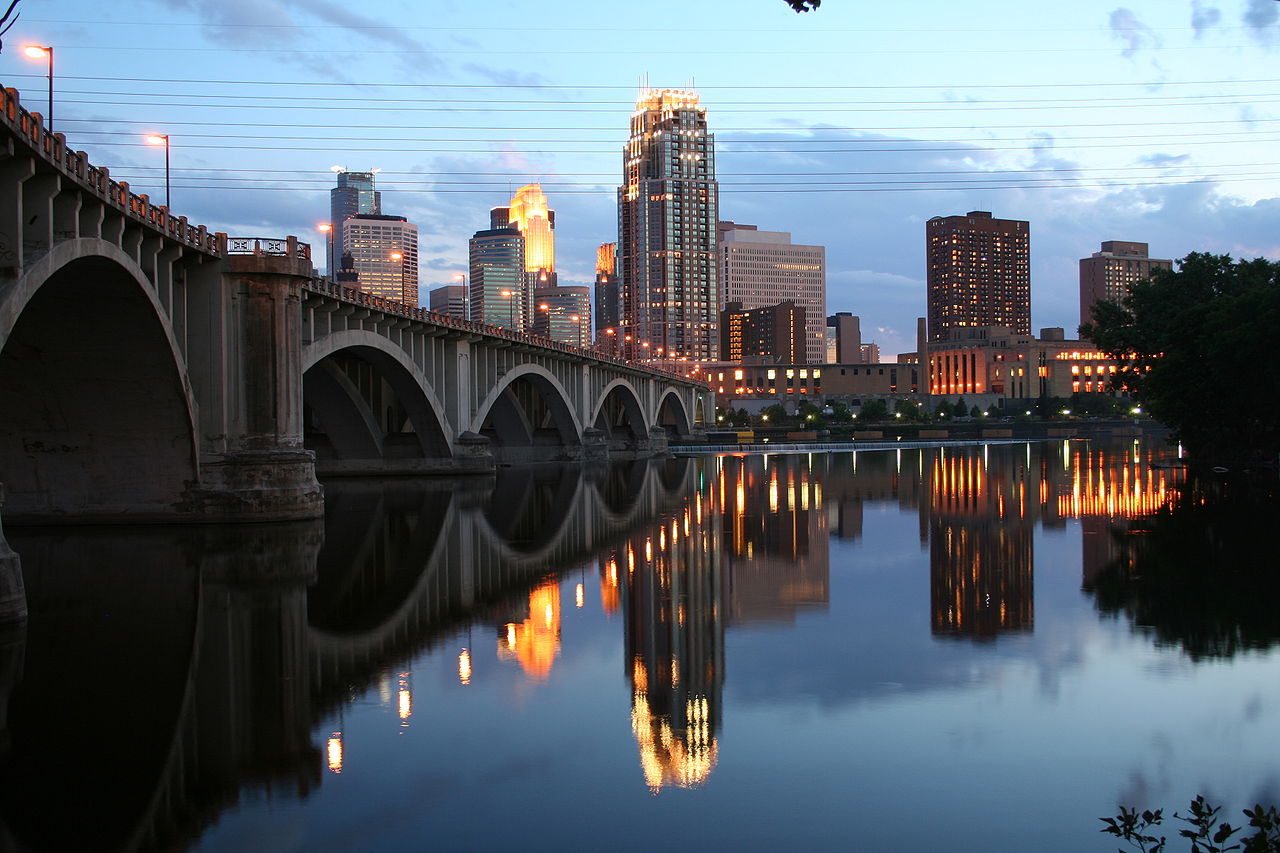 Like most metropoles, Minneapolis offers more than enough to do for a memorable vacation. However, Minneapolis is set apart from most big cities by its ability to stay in tune with nature. Between the world-class entertainment, trendy boutiques, and culinary options, lies a city made for outdoor enthusiasts. Nicknamed the "City of Lakes", visitors can play at more than 20 lakes, rivers, and wetlands.
Bonus fun: Only 15 minutes away from Minneapolis lies St. Paul. In case, you grow bored of one city, its twin isn't far away. There you can visit the State Capitol building, Como Park Zoo and Conservatory (see #6), and plenty of other fun things to do.
#2 Mall of America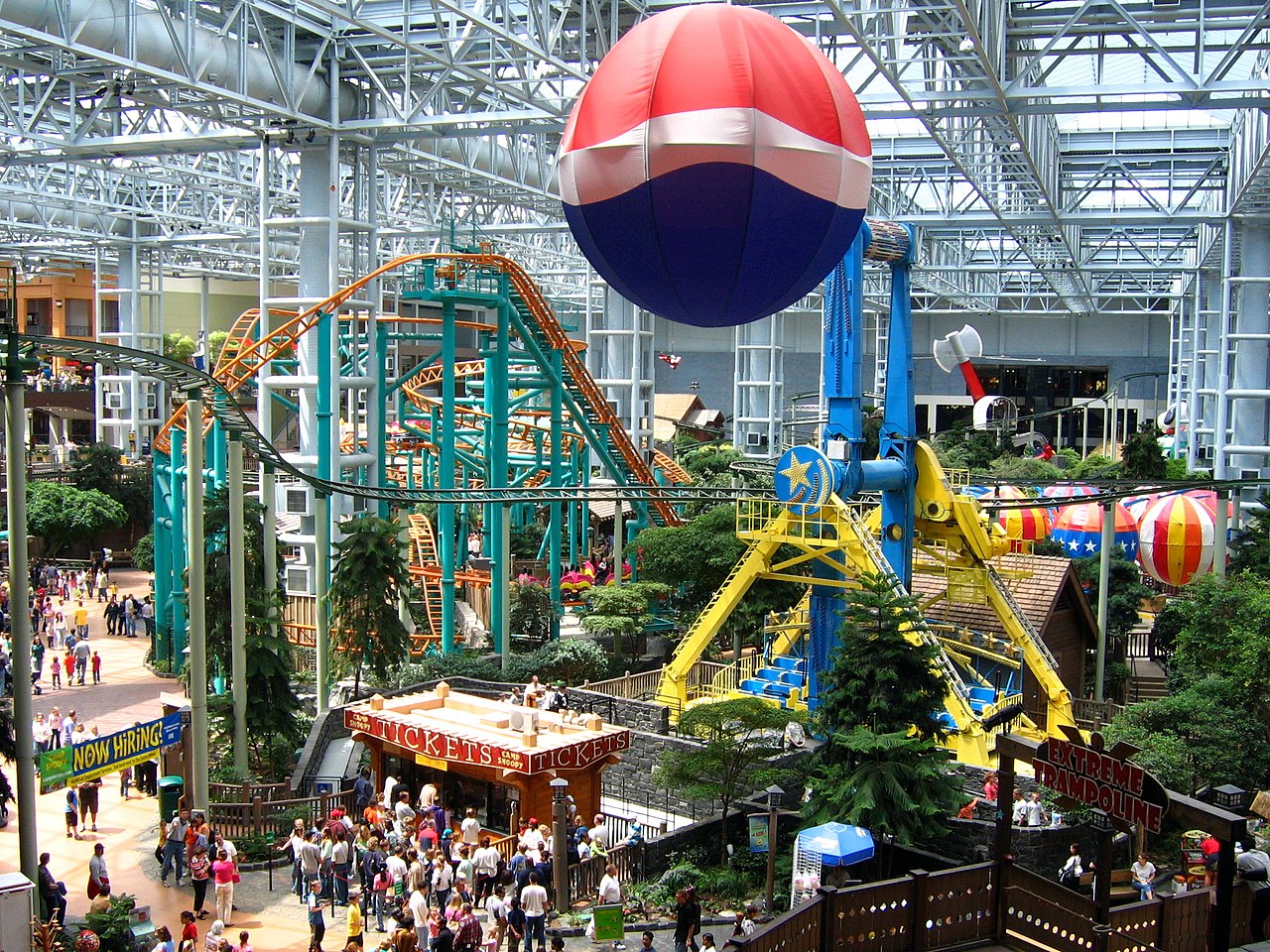 Have you ever been in the mood to shop, ride roller coasters, eat food, and hang out with animals, but not in the mood to be outdoors? You can do all that and much, much more at the Mall of America. If you have children, they'll have an absolute blast running around Nickelodeon Universe, the aquarium, and the gargantuan Lego Store. But don't worry, there are more than 500 stores for you to peruse.
By the way, Minnesota doesn't have sales tax on clothing.
#3 Land of 10,000 Lakes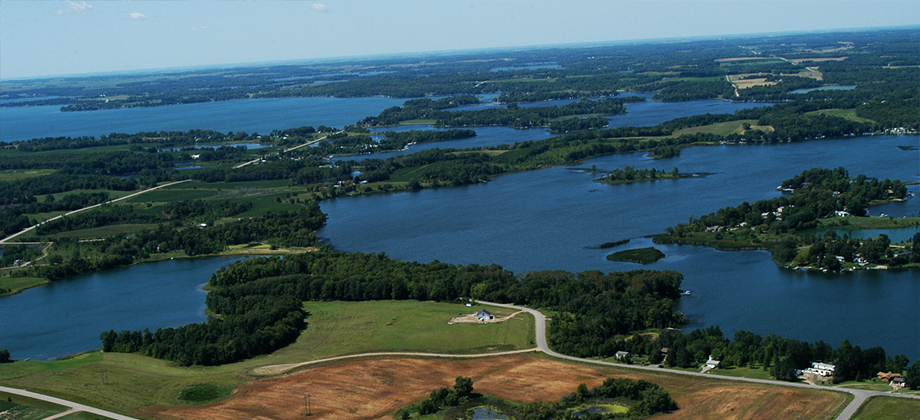 Minnesota is called the "Land of 10,000 Lakes" but that nickname doesn't tell the entire story. The state actually has nearly 12,000 lakes of 10 acres or more. It also has 10.6 million acres of wetlands and almost 70,000 miles of natural rivers and streams. Throw a stone and you'll probably hit water.
Minnesota is a popular destination for families during both the summer and winter. In the summer, you'll spend endless hours fishing and floating in the water. In the winter, you can drive your truck out into the center of the lake and set up a hut for ice fishing.
#4 Source of the Mississippi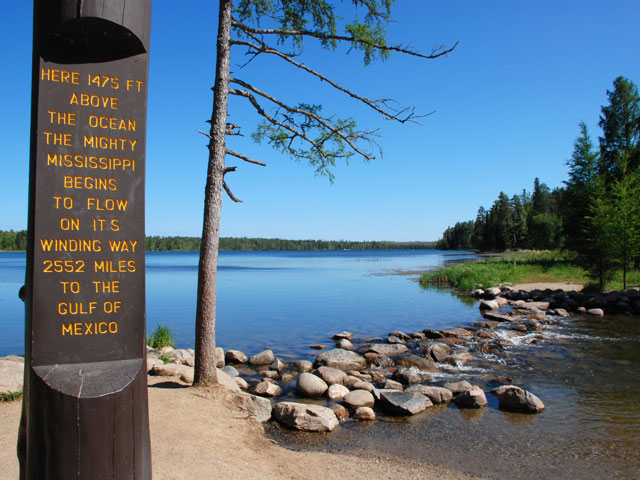 Ever dream of standing over one of the world's major rivers? You can have your dreams come true at Itasca State Park in between Bemidji and Park Rapids. You can stand with feet on either side of the Mighty Mississippi at the beginning of its 2552 mile journey all the way to the Gulf of Mexico. The river flows north from Lake Itasca before winding eastward for 100 miles before heading south.
#5 Mill City Museum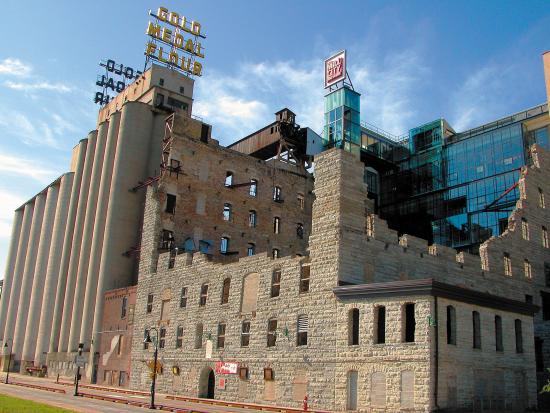 Even if you're not an enthusiast of old mills and flour, the Mill City Museum in Minneapolis is worthy of a trip just for it's architecture, with it's modern glass facade and historical industrial origins. The museum is located in the old Washburn A Mill, once the largest flour mill in the world. You'll be able to explore period equipment, railroad cars, and old school production processes, all the while taking a tour in a giant freight elevator.
#6 Como Park Zoo & Conservatory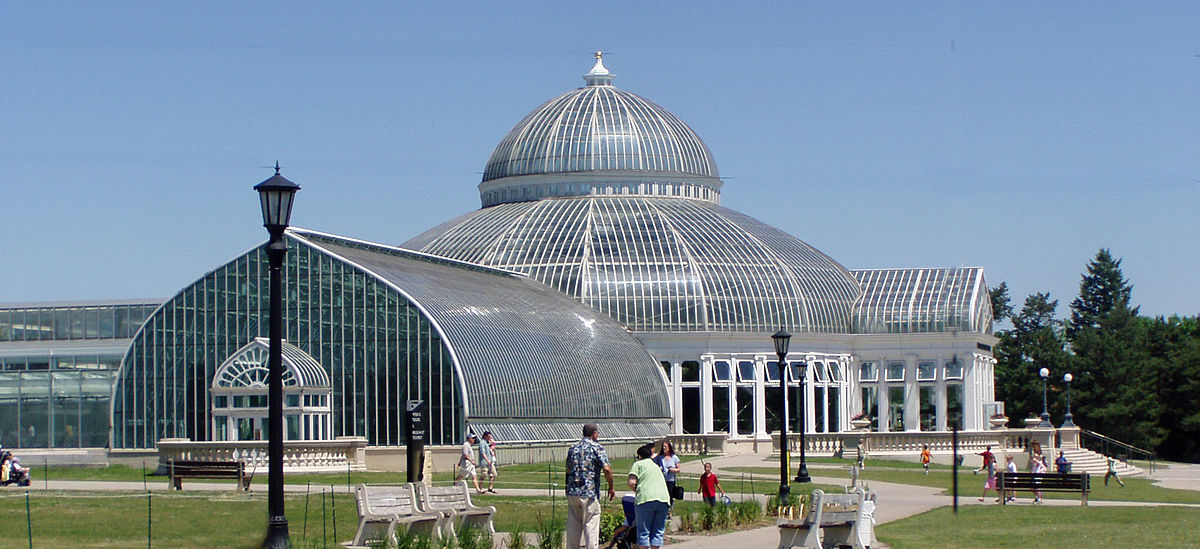 If you've got an itch for some "edutainment" (educational entertainment) for yourself and your kids, plan a day around visiting Como Zoo and Marjorie McNeely Conservatory in St. Paul. The zoo has inside and outside exhibits featuring big cats, primates, aquatic animals and all your favorites. The conservatory houses permanent tropical, as well as seasonal, plants and flowers. There are also children's rides, a carousel, and concessions.
#7 Walker Art Center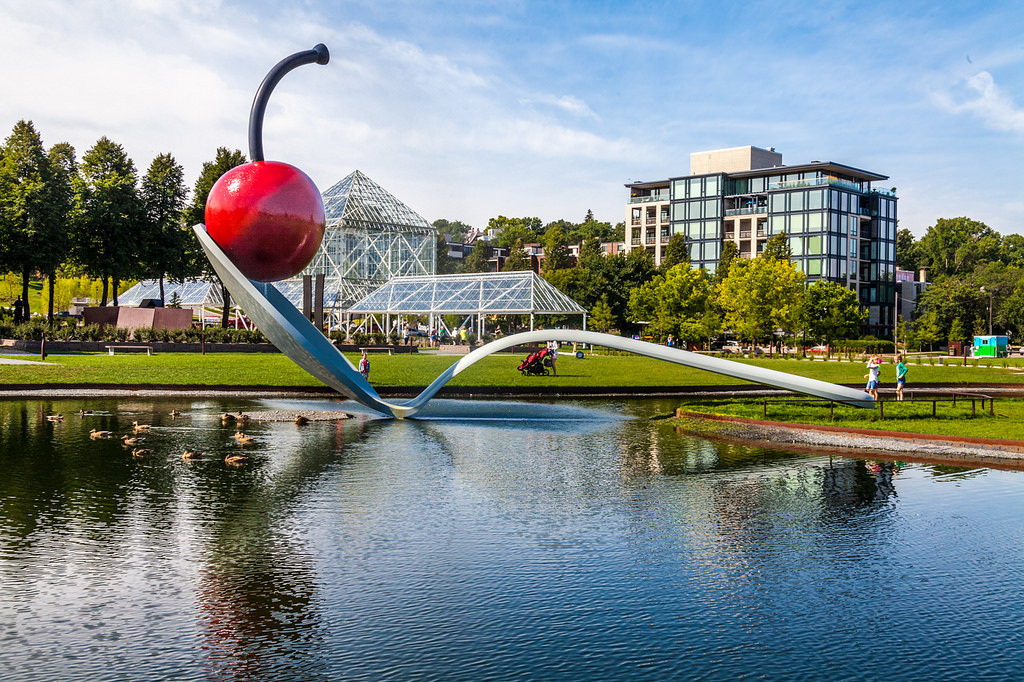 We can't mention Minnesota's great art culture without mentioning the Walker Art Center, where you can experience modern and contemporary art galleries, the Walk Cinema, and the McGuire Theatre. Once you've ingested all the art indoors, wander outside to the adjacent Sculpture Garden. On display across 11 acres in Minneapolis are 40 sculptures including the iconic "Spoonbridge and Cherry" (pictured above).
#8 Superior National Forest & Boundary Waters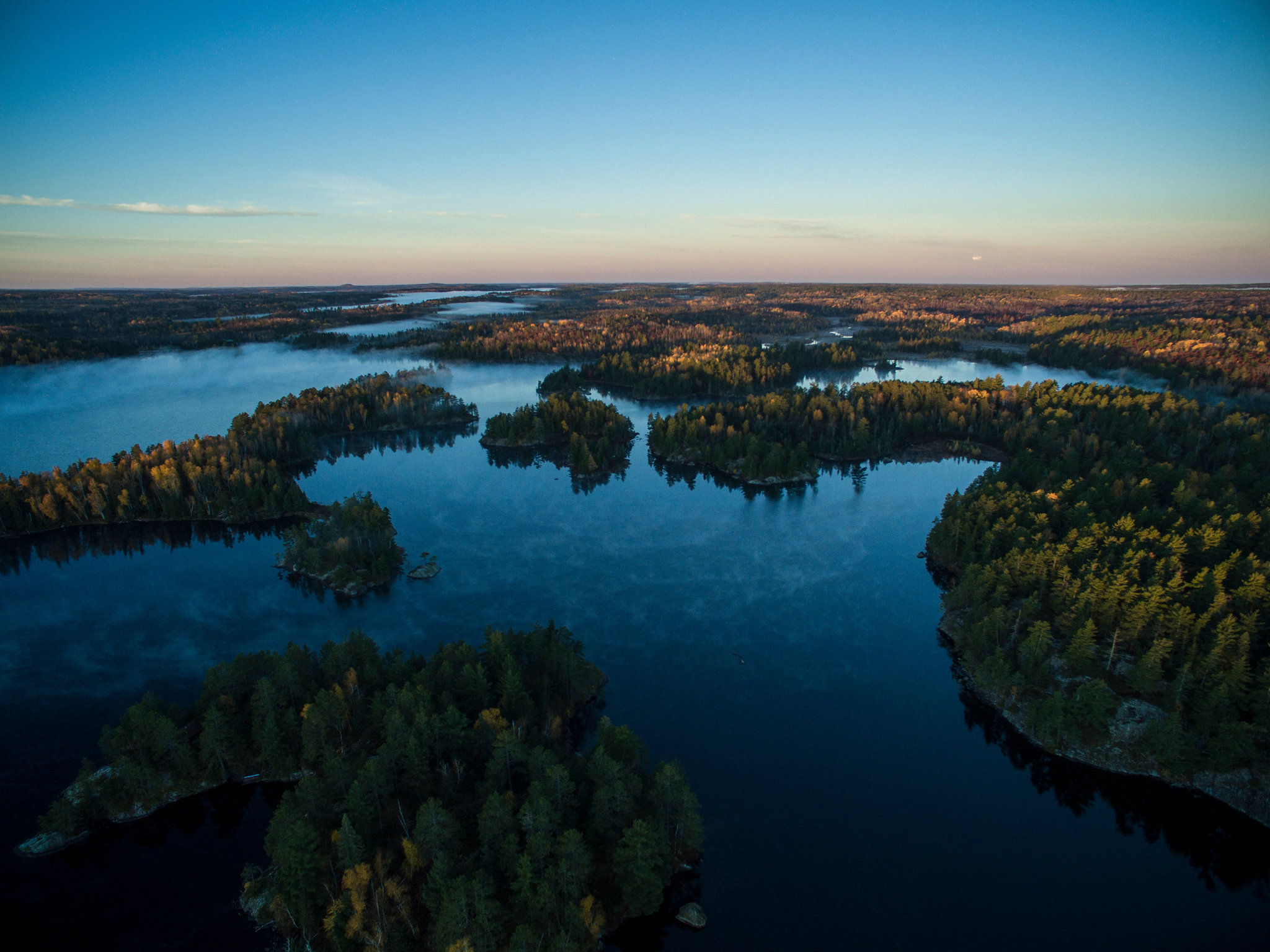 If you're hearing nature's call, there aren't many places to answer it than in the Superior National Forest and Boundary Waters. Located at the US-Canada borders and the north shore of Lake Superior, this national forest offers unbeatable outdoors experiences for camping, canoeing, hiking, fishing and most importantly, relaxation.
#9 North Shore Scenic Drive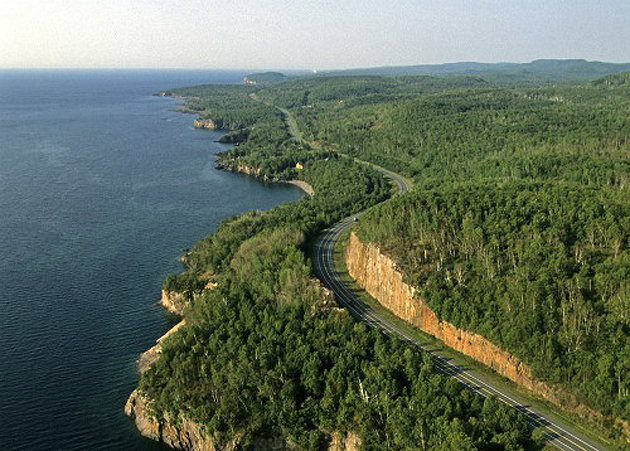 Regularly regarded as one of the best American road trips, North Shore Scenic Drive is a journey through pristine wilderness along the shoreline of Lake Superior, the world's largest freshwater lake. The drive boasts awe-inducing cliffs, beaches, mountains, and endless acres of unspoiled forestry. Starting in Duluth and ending at Grand Portage, the trip covers 142 miles in a little over 2 and a half hours.
#10 Split Rock Lighthouse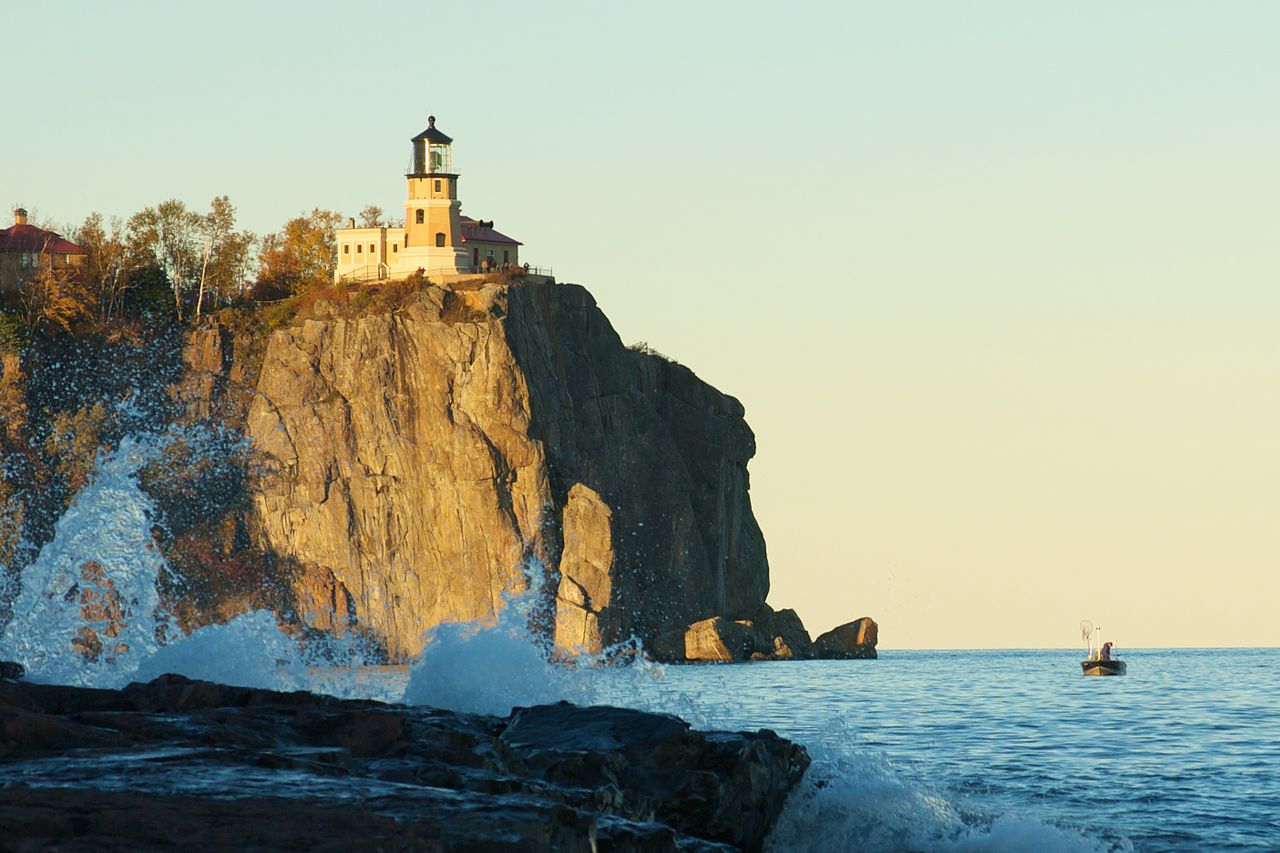 All it took was a huge November gale to wreck nearly 30 ships for one of Minnesota's best known destinations to be built. More than 100 years later, Split Rock Lighthouse is still guiding ships past the rocky Lake Superior coast. You can take a tour of the lighthouse, keeper's house, oil house, and fog signal building, and then check out film and exhibits at the visitor center. You can also high and camp at the surrounding Split Rock Lighthouse State Park.