Posted by Kristina Ingersoll on Aug 3rd 2020
This year, most of our time has been spent particularly indoors and away from our peers, causing a particularly strange start--and end--to Summer 2020. I know this year has me feeling particularly sappy, and in being in such "weird" conditions, I kept my sanity the only way I knew how and started to get creative as to how I could send my regards to let them know that I was thinking of them. In short, I wanted to send a nice sentiment--the only question was: What?
Unfortunately for me, my "craftiness" and handiness skills aren't that great, and my drawing skills are little to none. I really started to think about how I could creatively send someone a gift to remind them just how much I both care and miss the during these unprecedented times. With my laptop ready, I threw up a Google search bar and began to search. It wasn't long until I found the ingenious and incredibly simple idea of magnets.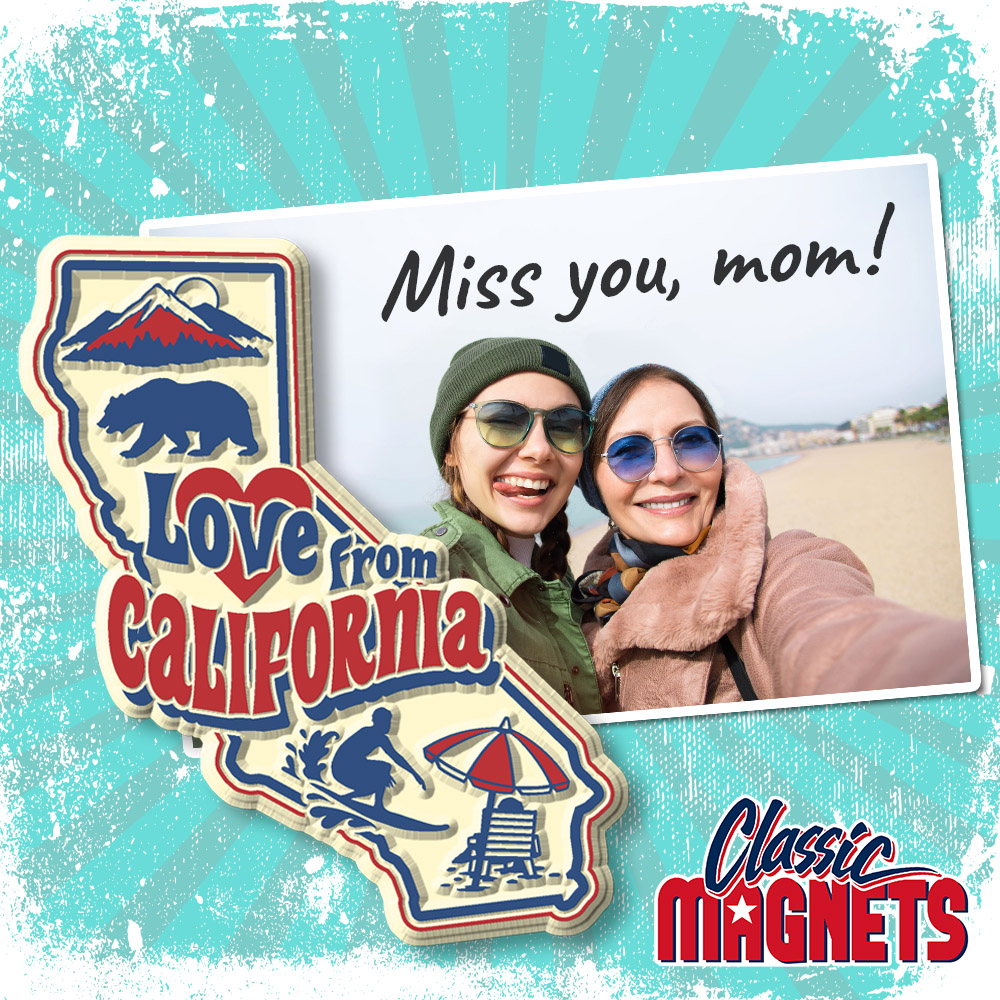 Once I came across Classic Magnets, I immediately fell in love with the idea of the state magnets, but it wasn't until I found the Vintage State Magnets that I decided that this was what I wanted to do. I wanted to reach out to everyone I had been missing--the friends that had moved after college, the family I rarely get to see, and the close friends I've kept throughout life--and send them a reminder of just how much I missed them. After picking out a couple of "Love from Florida" magnets, a "Love from Colorado" magnet, and a handful of Texas magnets, I sent each order to their address. After viewing my last confirmation page, I sat there, pleased, knowing in 5 to seven days, I should be hearing from some very surprised, very happy friends and family!
When I saw the state magnets, I had immediately recognized how I was going to send my regards. My favorite thing about the entire process was not only the process convenient, but the designs were creative, the magnets unique in their raised molding, and the shipping is quick with the magnets being made right here in the U.S.A!